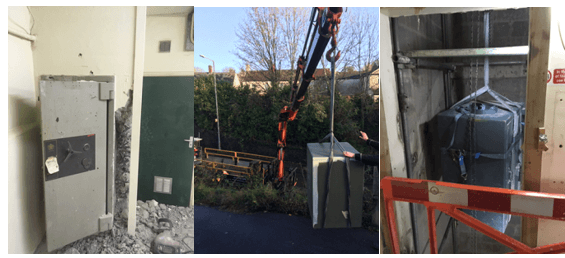 With banks, building societies and post offices across the UK closing down at a fast rate, property developers, architects, construction companies, business owners and others buying commercial premises are faced with a new challenge – inheriting a vault or strong room.
Purchasing a building that has a disused vault or strong room door may seem like a benefit at first, after all, it's a free security addition to the building. However, these robust specialist security products are generally above and beyond what a regular business needs and can be costly to remove.
Find out more about why banks leave their security products behind, and what options are available to you if you've purchased a commercial building with a vault, large safe or strong room door present.